Gossip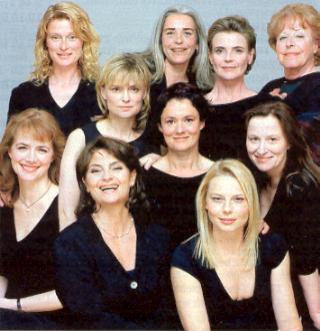 Directing and screenplay: Colin Nutley
Premiere: 25 December 2000
Length: 2.14

The plot of the film
The story of the film takes place during a day in the life of a number of actors. Nine Swedish actresses have all auditioned for the role as Queen Kristina in a new version of the classic Garbo film. The answer to the question of who will get the part is due during the day and while they wait we get to follow their lives with relationships back and forth.
Cast

Actor
Character
Pernilla August
Molly Fischer
Helena Bergström
Stella Lindberg
Lena Endre
Rebecca Olsson-Frigårdh
Stina Ekblad
Eivor Pellas
Ewa Fröling
Georgina Seth
Margaretha Krook
Ingrid Seth
Marika Lagercrantz
Karin Kalters
Suzanne Reuter
Alexandra Furustig
Marie Richardson
Cecilia Falck
Gunilla Röör
Git Jeppson
Harriet Andersson
Camilla Steen
Peter Andersson
Tomas Berg
Brasse Brännström
Rolf Andersson
Peter Haber
Gregor Becklén
Rolf Lassgård
Magnus Wiktorsson
Mikael Persbrandt
Åke Frigårdh
Johan Rabaeus
Claes-Mikael Reuter
Lisa Werlinder
Andrea Fager
Johan Widerberg
Alexander
Rikard Wolff
Karl-Johan Steen
Johan has a very small part in the film, but he has a very good scene and if you want you can listen to it here.
To be able to listen to it you need Windows Media Player. If you don't have it you can download it here:

En artikel inför inspelningen av Gossip med en sammanfattning av de kvinnliga skådespelarnas karriärer
Helena Bergström intervjuas om förberedelser och inspelning av Gossip
En artikel där Marika Lagercrantz bl. a. pratar om rollen i Gossip och hur hon känner inför att spela mot så många bra kvinnliga skådespelare, hittar du här.
Home Biography Filmography Articles Pictures News Items Related