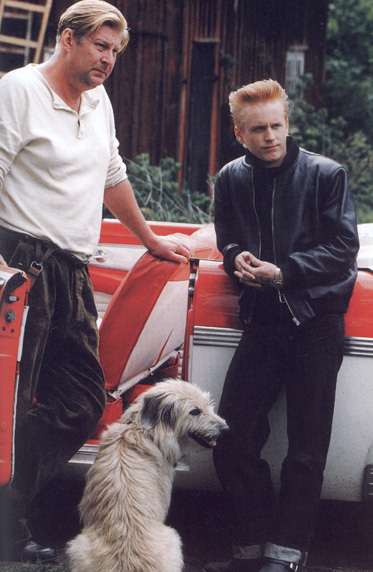 International title: Under the sun
Director: Colin Nutley
Script: Colin Nutley, David Neal and Johanna Hald
after a short story by H.E. Bates (The Little Farm which can be found in the collection "Colonel Julian and other stories"(1936))
Shot on location: At Ronnum's manor outside Trollhättan
Premiere: 25 December 1998
Running time: 2.11

Cast:

Rolf Lassgård
Olof
Helena Bergström
Ellen Lind
Johan Widerberg
Erik Jonsson
Gunilla Röör
Newspaper Receptionist
Jonas Falk
Preacher
Linda Ulvaeus
Lena
Bergljót Arnadóttir
Shop Assistant
Per Sandberg
Undertaker
Ozzi
Ozzi
Rikard Wolff
Narrator
You can find, among other things, a press kit for Under Solen at Railroad Square Cinema.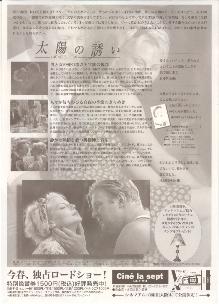 See more pictures from Under Solen here.
Read reviews of Under the Sun here (in Swedish)
Johan Widerberg tillbaka i "Under Solen" (Aftonbladet 981230)

Colin Nutley: "Hollywood är inget för mig". (Expressen 000308)
Oscarsgalan: Nutley hoppas på ett mirakel (Expressen 000323)
Intervju med Linda Ulveus om inspelningen av Under Solen
Awards and festivals
25 September 1999 Donostia-San Sebastian Film festival SPECIAL JURY MENTION UNDER THE SUN", de Colin Nutley (Suecia-Finlandia) Por la calidad de su interpretación.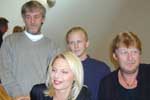 Pictures from among others: SF Film, Railroad Square Cinema och Mundofree.com.
---
Home Biography Filmography Articles Pictures News Items Related